Unexport brings to Fruit Logistica 2020 its commitment to comprehensive service and quality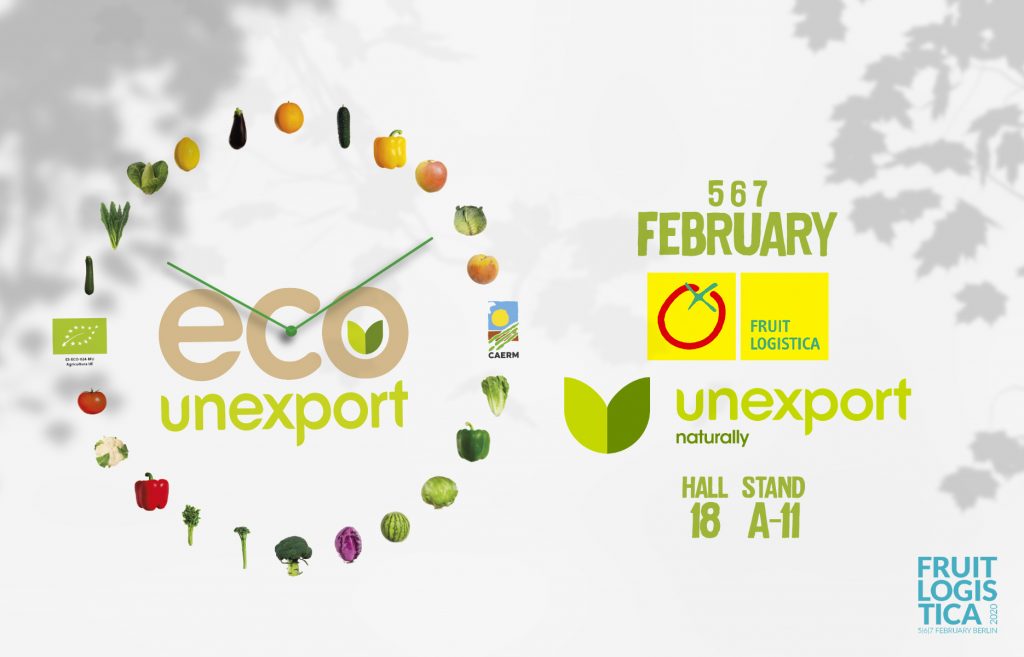 Product quality and the differentiated comprehensive service have become the major trademarks of the Unexport cooperative brand which will be present at the Fruit Logistica 2020 trade fair to be held in Berlin from 5 – 7 February. 
Unexport is present in the international market, within and outside Europe with its fresh, processed and industrial products. Thanks to the commitment which the cooperative acquires with its clients at a logistics adaptability, flexibility and response capacity level, increasingly more supermarkets are opting for Unexport products directly, without any intermediaries. 
Managing from Unexport to establish direct relationships with the chains which enable supermarkets to have the required fresh produce in the preferred format in record time. Thomas Anderson, Unexport Director states "in our competitive environment there are many companies and cooperatives which offer fresh prime products, for this reason Unexport has decided to opt for, not only to continue improving product quality and adapting to consumer trends, but also by offering a service that makes a difference at the same time improving our company by implementing corporate responsibility in everything that we do". 
One of the best examples of adapting to consumer trends that Thomas states is its brand of Mediterranean processed products, Murmullos del Edén. Murmullos del Edén offers products such as traditional and ecological extra virgin olive oils, high-quality canned vegetables, almonds and Aloe vera, among others. Murmullos del Edén will have its own space within the Unexport stand in the next edition which is to be held in Berlin from 5 – 7 February. Visit the Unexport stand in Hall 18 Stand A-11.