Unexport, a guarantee of quality
"We have to give our customers the guarantee that we comply with the maximum quality parameters of the European Union while at the same time closely monitoring the food health of the products we sell" – Carmen Fernandez
11th November is the World Quality Day chosen for this year. This day within the professional environment, tries to consolidate the principles of quality within the work activity of the companies to extend them to all the processes of any organisation. Today at Unexport we would like to talk to you about how we guarantee quality in our business development.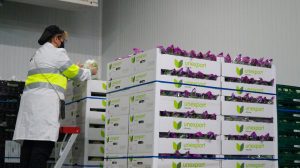 Carmen Fernández is our Head of the quality department at Unexport. We have a quality department that is responsible for carrying out two main tasks:
Firstly, it is responsible for establishing and maintaining a quality management system that guarantees food safety under our IFS Broker certification.
Secondly, our team travels to the workplaces where the products are packaged to ensure that the technical specifications of the product are met.
In addition, our traceability system, endorsed by the Global GAP Chain of Custody standard, allows us to identify from the end product to the origin and vice versa. In this way, in the event of any anomaly, the total or partial withdrawal and control of this production is fast and totally effective.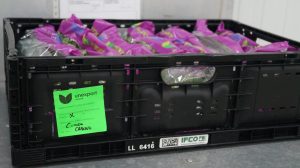 Finally, our quality labelling verifies that each customer's product has passed our quality control with its own stamp. Carmen Fernández tells us about her work at Unexport in this video.